09 December 2023
Hello. January/February 2019 - Edition 1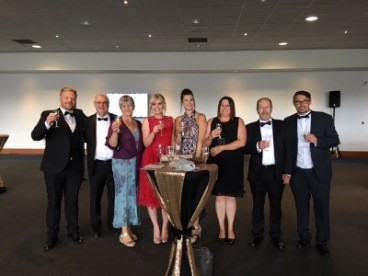 Firstly, We would like to wish you all a very Happy New Year. We hope your 2019 is a Happy and Successful one.

Now that 2019 is upon us, we can reflect on 2018. We had an exciting year, from becoming finalists for Shropshire Chamber of Commerce Business Awards 2018 for best online business, We have launched our brand new mobile friendly website. We have also launched products with our own brand and revamped our local advertising campaigns. It was a busy year for us here at Wrekin Water, our team is busy planning for the year ahead and we hope that 2019 will be even better.



Don't forget to keep an eye on Facebook, Twitter and Instagram @WrekinWater for Wrekin Water updates, help and tips and other information.
Each newsletter, we will talk about one of our products. This month I have chosen.......

**** Eco Ultra Water Softener Range ****

DID YOU KNOW? Hard water is when Calcium is present. When hard water is heated up and cooled down again it leaves behind Limescale. Limescale can build up in your pipes and appliances in your home by 1.6mm per year, increasing your energy bill by up to 12% in the first year! And up to 30% increase in the second year! (Based on a hardness level of 300ppm).

There are many products on the market designed to TREAT the calcium in your property to prevent limescale build up however the calcium will still be present in your water.

By having a Water Softener installed, Calcium and Magnesium is completely REMOVED from your water supply abolishing limescale build up - AND over a period of time, having a water softener will remove any existing limescale build up in your home - making your home more energy efficient and SAVING YOU MONEY.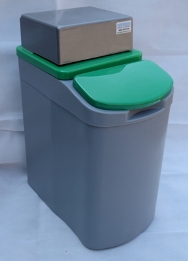 Installing a water softener as close as you can to your rising main means your whole home is protected against limescale build up - including your washing machine, dishwasher, taps, showers, toilets and pipes etc.

Our ECO Ultra Water Softeners are available with either a 10 or 15 Litre Resin Bed. We have designed it with our customers in mind. They are ECO friendly - They use LESS water and LESS salt compared to other leading brands of softeners which will save YOU money. They have a quick regeneration/cleaning time of approximately 46 minutes. A high performance machine with low running costs.

You will also save money in other ways. Without the calcium in your water, you will find that soap, shampoos and detergents will lather easier therefore you will use less of the product making them last longer - so you purchase replacements less often. Which in turn helps the planet against plastic pollution.

For further information on how a Water Softener could benefit you and your family, or for a free non obligatory quote, please call our friendly sales team on 01948710699
| | |
| --- | --- |
| | |
| | If you wish to unsubscribe to this newsletter - click here |