16 May 2022
Hello. COVID-19 an update and reassurance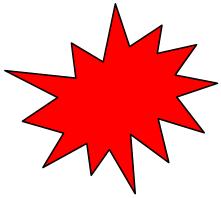 We understand that with the current global situation of COVID-19 there is a lot of uncertainty and worry and we would like to reassure you and bring you a positive statement.

We would like to reassure our customers that as long as the couriers and postal service are still operating in the UK then we are operating and working as normal.

We are very fortunate that we have our own office and warehouse facilities and that we will continue to work as hard, as always, to get your orders to you as soon as we can.

As it stands, none of our suppliers have closed (yet) so any stock we do not have onsite, if there is stock at our suppliers warehouse, then your order will be dispatched direct from them to you as it normally would be.

Anything that is completely out of stock either onsite or at our suppliers warehouse, then we will try to give you an estimated date of when you can expect a delivery but please be aware that these dates could change.
As a small family run company, we really appreciate your continued business and your support. We would like to ask you for your patience should your order be delayed for any reason.

We are regularly cleaning and disinfecting our office and warehouse as we did before the outbreak and we will continue to do so.

***We politely ask that customers are not to come to our premises without an appointment – we do not have a trade counter anyway and we have to protect our staff against any exposure to COVID19 which would definitely lockdown our business. If you need urgent products please call us and we will do our best to accommodate. This is incredibly important***

Rest assured we are working extremely hard as always and we are praying that this situation resolves itself as soon as possible. Should the government make any drastic changes we will of course keep you updated as to our business plan.

In the meantime, we would like all of our customers to remain positive and try not to worry. Most of all, we hope all of our customers stay safe and well.

Kindest Regards

Emma and the Wrekin Water Team.