THE place for YOUR Water Treatment Products
Call: 01948 710699
Mon-Thu 9am-5pm | Fri 9am-4.30pm
Answer phone service at all other times
We'll be closed from 4pm on the 21st Dec '18 until 9am on 2nd Jan '19.

Enquiries can be emailed via the link on the left or you can call and leave a message.
EXPERT ADVICE • QUALITY PRODUCTS • OUTSTANDING SERVICE
ALL DEPARTMENTS ...

OUR BRANDS ...
2 Wem Moss
Bettisfield
Whitchurch
Shropshire
SY13 2LT
All items ...
All H2O items ...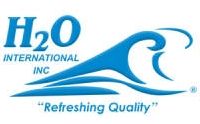 H2O RC 18-24 month 6 stage Long Life In Line Drinking Water Filter - Prices from £54.99 - Incl. VAT & delivery to all UK Mainland Postcodes. (Excl. Highlands) - Click for more details ...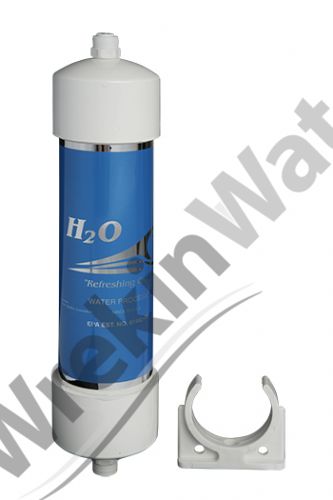 6 Stage Filtration and Purification Cartridge

2 Year Life or 11,355ltrs (3000 gallons)

Flow rate 1.9 to 3.8 ltrs / Min

Silver Impregnated Carbon prevents bacterial growth

Coconut Granular Activated Carbon to remove Chlorine bad taste and odour and other chemical compounds

KDF to remove Iron, Aluminium, Sulphur as well as heavy metals such as Lead, mercury, arsenic, as well as many others. KDF also kills bacteria, fungus and algae.

Riolyte to release certain minerals improving taste and PH levels.

Has 1/4 inch Tube connections allowing existing systems to be upgraded.

Supplied with Clip

Bottled Quality water on tap for less than 0.05p per Litre


Registered Office:
2 Wem Moss
Bettisfield
Whitchurch
Shropshire
SY13 2LT
Prices incl. VAT & delivery to all UK Mainland Postcodes. (Excl. Highlands)